Parking at the venue
The closest parking location is in the underground garage located under the Danforth University Center which is right next to Simon Hall. Let the parking attendant know you are with WPCampus. If you have any issues, or are asked to pay, please save a receipt and let us know. We will reimburse you.
For more locations you can check out WashU transportation's Visitor Parking page.
This graphic shows the location of Simon Hall related to parking, the on-campus hotel, and the nearest metro strop.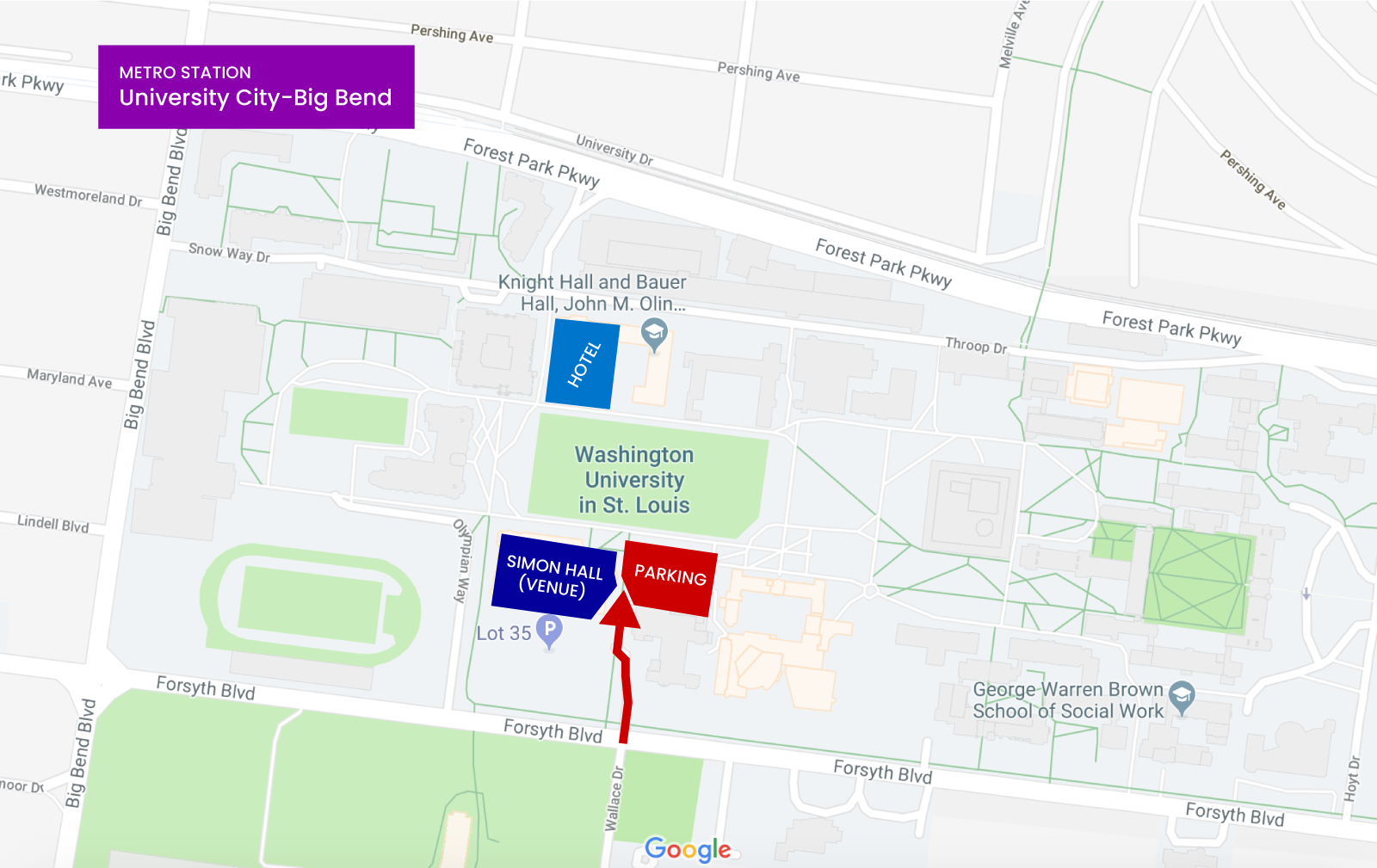 Metro Bus and Rail
WashU is conveniently located along St. Louis Metrolink's Blue Line. The closest stop to Simon Hall is the University City-Big Bend station, 0.4 miles from Simon Hall.
Ridesharing
Uber and Lyft are available in St. Louis.
Airport
The St. Louis Lambert International Airport is about 9 miles from Washington University in St. Louis. Be sure to check if your hotel offers a free shuttle ride to and from the airport.