Lend A Hand?
WPCampus depends on our volunteers to make this event a success. There are lots of ways you can help us out. Please let us know if
you'd like to volunteer
at the event. We'd really appreciate it.
What Is WPCampus?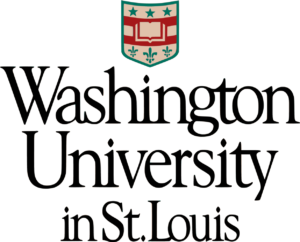 WPCampus is a three-day conference event filled with sessions, networking and social events. It will cover a variety of topics, focused on WordPress in higher education.
The third annual WPCampus conference will take place July 12-14, 2018, at Washington University in St. Louis, Missouri. We're excited to head west this year and add a third day to the event.
Visit the main WPCampus conferences page to learn more about our previous in-person conferences. WPCampus 2016 was held in Sarasota, Florida, and WPCampus 2017 was held in Buffalo, New York.
Registration / Live stream
Registration has closed but you can still take part as WPCampus 2018 will be live streamed for free. Mark your calendar and join us for 2 full days of all things WordPress and higher ed.
What to Expect
Visit the about page to get a general overview of what the conference will include. Are you an attendee? Check out our attendees page for everything you need to know for the event.
Who Will Be There?
Members of the higher education and WordPress communities from all over the United States, Canada, Europe and more. We welcome faculty, staff, students and professionals dedicated to higher education.
Adams State University
Arizona State University
Arkansas State University
Austin College
Berea College
Brandon University
Carleton College
Carleton University
Chicago-Kent College of Law
Cornell University
Covenant Theological Seminary
Dartmouth College
East Central College
Eastern Washington University
Francis Marion University
Georgia Institute of Technology
Grantham University
Greenville University
Grinnell College
Harvard University
Johns Hopkins University
Lafayette College
Lansing Community College
Lawrence Technological University
Marywood University
Massachusetts Institute of Technology
Missouri State University
Moraine Valley Community College
MU College of Engineering
NC State University
New York University
Ozarks Technical Community College
Penn State University
Rockford University
Round Rock Independent School District
Smith College
Southwest Tech
St. John Fisher College
St. Mary's University
Stanford University
Sullivan University
TEL Library
Truman State University
UA Little Rock
UMBC
University of Arkansas
University of Connecticut
University of Florida
University of Illinois
University of Iowa
University of Maine
University of Mary Washington
University of Missouri
University of North Carolina at Asheville
University of Oklahoma
University of Pittsburgh
University of Wisconsin
University of Wisconsin Madison
USAA
UT Health San Antonio
Vanderbilt University
Washington State University
Washington University in St. Louis
Webb Institute
William Woods University